It has been raised whether Monique from Love After Lockup season 4 was the victim of "unprovoked" slurs about her physique online after declaring her romance with Derek. Love After Lockup's fourth season has been revamped and features several new couples, including Monique and Derek.
The pair gained notoriety rapidly due to the stark disparity in their physical characteristics. Derek, who was recently released from prison and is underweight, is dwarfed by the obese Monique. When he was imprisoned, Derek fell in love with Monique, and now that he is released on parole, he is desperate to mend their relationship.
Despite their evident connection, Derek and Monique have received criticism for their fashion choices. The Love After Lockup star eventually spoke out against the "unprovoked" internet abuse by publishing a lengthy Instagram thread. Monique wrote in a lengthy statement that she finds it "weird" that she has "been tortured and humiliated online HEAVILY for the past 4 days" without cause. I don't understand why people are so interested in my physical size and connection with Derek.
In spite of their support for mental health and the Protect Black Women campaign, Monique blasted them for "bully[ing] another black lady over her weight" online. Monique mentioned that she and Derek had been together for three years while talking about how content they are together. "The environment was ideal for him. We are devoted to living a life that is grounded in our truth. To love is to love. She said something clever.
To spy on Derek, Monique installs cameras on "Love After Lockup."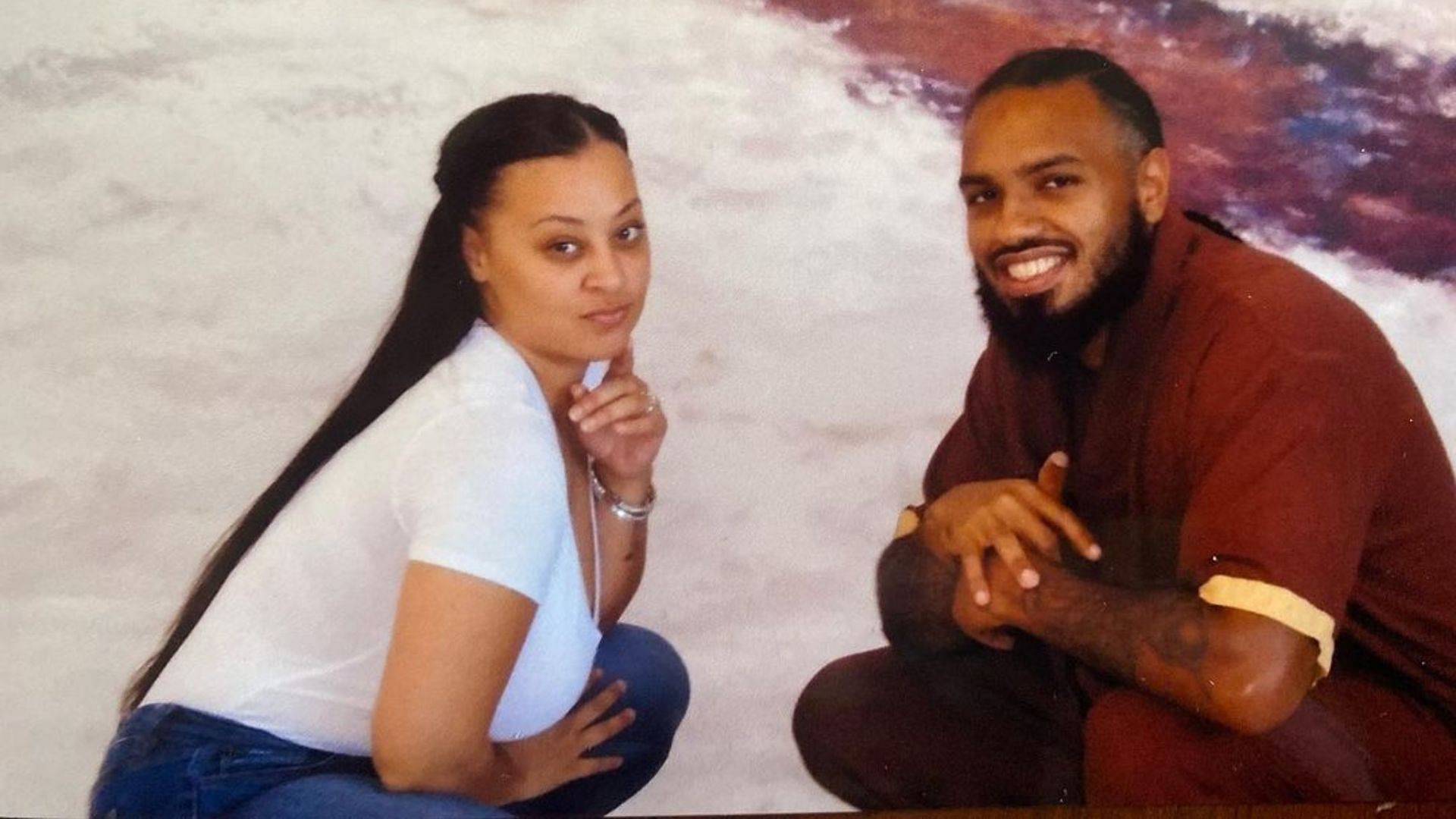 Monique and Derek visit Derek's grandma and his relatives in the unreleased video. Considering that Derek would be sleeping alone in his bedroom while she is at home in Chicago, Monique looks for ways to bury surveillance cameras in the room.
She's supposed to gather her possessions and head back to Cleveland so they may live together indefinitely. Yet, she doesn't believe that her partner would act properly while she is abroad.
Monique tells the filmmakers, "I want to see if I can locate nice places to put the cameras so I can watch him while I'm at home in Chicago."
The video then goes to Derek telling a member of his family that Monique has been "strong" throughout their relationship while he has been behind bars. He has no idea that their connection could not be as stable as he believes.
Read More: 
Are Derek and Monique still together?
Before he was released from jail, Derek was fully aware of his Love After Lockup girlfriend's curves. He insisted that he wanted Monique and their connection to flourish, even encouraging her to make wiser choices. On a current episode of Love After Lockup, the two headed to the gym together.
Monique explained how starting a habit of working out with Derek had become second nature for her. Monique spent the entire season worried about what Derek would think of her when he was freed. She stated that she was worried about how he would react to her size.
Nonetheless, Derek has publicly raved over Monique on social media to demonstrate his unwavering love for her. It took a lot of courage for them to decide to share their recently found live-in relationship on the reality series Love After Lockup.
Monique and Derek's first year of marriage is documented on film. Monique is observing Derek's phone and security footage. Derek's main request is for Monique to quit keeping to herself and open up to him. As the season progresses, control difficulties become apparent. Sportskeeda claims that Monique and Derek are still a couple.
The Information We Have on Monique Robinson
Beautiful woman Monique Robinson has struggled with weight concerns her entire life. Yet this self-assured reality TV star doesn't give a damn what people think of her since she understands how to love well.
At VCA Chicago North Animal Hospital, 35-year-old Monique serves as a client service representative. She strives to go above and beyond the requirements of pet owners by offering the greatest services to her clients as part of her work.
She began her current position in April 2015 and is currently developing strong bonds with clients.
Calandra Robinson, at least one of Monique's sisters, has a significant impact on her life. Tragically, Maliah Char' Leigh Robinson, the star of the reality TV show, passed away just three days after her birth on January 27, 2017. Derek, the love of her life, and she lives together in their own home.