Singer Lisa Marie Presley passed away at the age of 54. The singer's mother, Priscilla, is still with us, as she and her son were spotted at the 2023 Golden Globes on January 10.
According to TMZ, paramedics went to Lisa Presley's house in Calabasas on Thursday and pronounced her dead from cardiac arrest. Lisa was Elvis Presley's only daughter and a singer/songwriter.
A representative said that Lisa Marie Presley's mother, Priscilla Presley, was "shocked and grieved" by her daughter's death. Lisa and her mom, Priscilla, went to this year's Golden Globes just days before the singer's tragic death.
Can you tell me who Priscilla Presley is and how old she is?
Priscilla Wagner is 77 years old and was born on May 24, 1945, in Brooklyn, New York. Although she has acknowledged considering plastic surgery, she is often mistaken for a much younger lady.
Fans said she looked at least 30 years younger than her actual age when she appeared on Loose Women in November 2016. She reminisced about her time with Elvis throughout the program, mentioning how she would never let him watch her get dressed and how she would always wear "a little" makeup so he wouldn't see her without any.
Read More: Is Julie Andrews Still Alive? What Does She Do These Days?
How did Priscilla and Elvis meet?
Priscilla's stepfather was in the Air Force and stationed in Germany, where she met Elvis in Bad Nauheim in 1959, while Elvis was in the army after becoming draught eligible.
She was just 14 when she met Elvis, who was 24 and already a famous star. When he went to America, she thought the romance was finished, but the two continued in touch by phone and finally convinced her parents to allow her to visit.
They married in 1967 at the Aladdin Hotel in Las Vegas, Nevada, after she moved in with Elvis at Graceland in 1963.
The superstar's demanding traveling schedule strained their marriage, and both had affairs. After their divorce in 1973, they remained friends.
How long had Elvis and Priscilla been divorced?
Elvis and Priscilla's marriage was plagued by infidelity on both sides. After making a successful comeback in 1968, Elvis' career took off again, and he began making regular appearances in Las Vegas.
In addition to Priscilla and their daughter, Lisa Marie, he had been spending considerable time with other women. As Elvis began spending more and more time away from home, the relationship between the two of them began to deteriorate.
Elvis and Priscilla split up on February 23, 1972, after Priscilla had another affair with her karate instructor. Divorce papers were signed on October 9, 1973.
Although they were getting a divorce, Priscilla and Elvis remained close friends and even exited the courthouse holding hands.
Does anyone know if Elvis and Priscilla had any kids?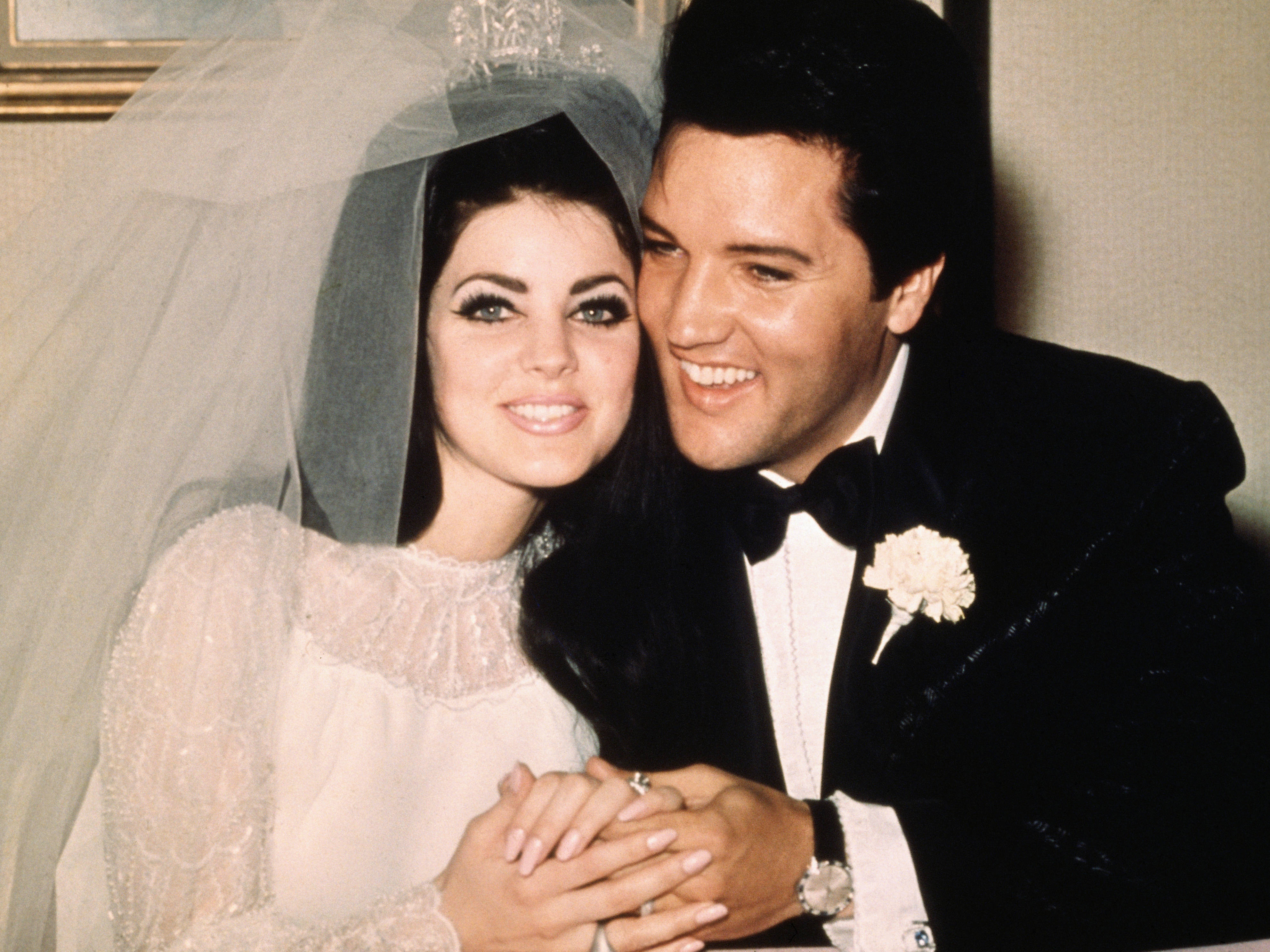 During their time together, Elvis and Priscilla gave birth to their only child, Lisa Marie Presley. On February 1, 1968, Lisa Marie was born. She has released three albums as a solo artist and is the only heir to her late father's fortune.
She has been married four times, including notable ex-husbands like Michael Jackson and Nicolas Cage.
Since Elvis's passing, what has Priscilla Presley been doing too?
Graceland, Elvis Presley's home, is now one of the most popular tourist destinations in the United States because of Elvis's wife, Priscilla, who served as chairperson of Elvis Presley Enterprises (EPE).
Additionally, she has acted in the Jane Spencer roles in all three Naked Gun films. The character Jenna Wade on Dallas was another one she portrayed.