The movie Beautiful Boy chronicles how a son's addiction to methamphetamine and subsequent rehabilitation tore a family apart. The real-life father and son David and Nic Sheff are portrayed by Steve Carell and Timothée Chalamet in the movie.
The film, which was directed by Felix Van Groeningen and is based on David Sheff's novel Beautiful Boy: A Father's Journey Through His Son's Addiction, creates a lovely setting in Marin County, California.
Nic discovers a taste for crystal meth just before leaving for college and swiftly goes on a downhill spiral; his father remains by him with dwindling tolerance.
Reviews for the movie from Amazon Studios, which opens in cinemas on Friday, have praised Chalamet and Carell's performances. Continue reading to learn more about the cast members and their real-life counterparts.
Nic battled addiction for ten years.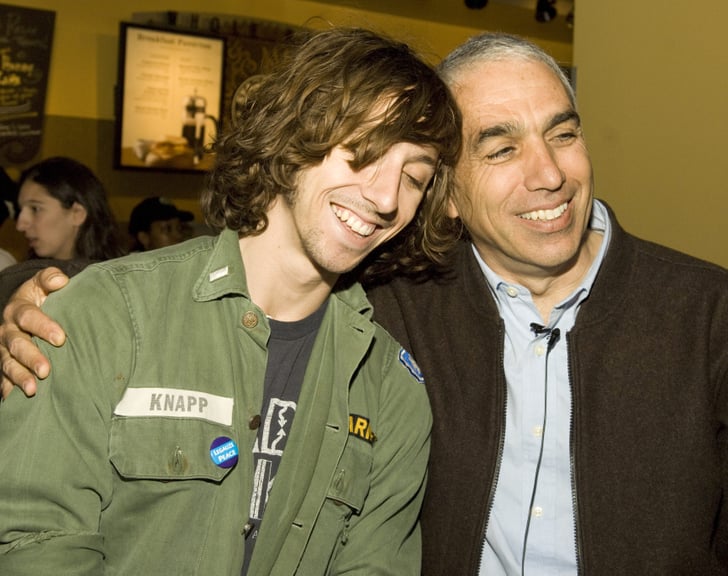 For a feature-length picture, lengthy spans of time must inevitably be compressed into a shorter amount of time. The same young actors play Nic's younger brothers in "Beautiful Boy," creating the impression that the events take place over a shorter period of time.
Three actors take on the role of Nic: Timothée Chalamet portrays Nic for the majority of the movie as a young man, with Jack Dylan Grazer and Kue Lawrence playing younger versions of Nic in sporadic flashback scenes.
This gives the impression that Nic's battles with active addiction, relapse, and recovery were less prolonged than they actually were. In middle school, Nic started consuming alcohol and using marijuana, and by the end of high school, he was regularly abusing narcotics.
In a 2018 interview with Today, Nic discussed how using crystal meth drastically transformed his life, saying, "I believe the sensation I had been seeking my entire life hit me as soon as that substance took effect. I kind of chased that feeling for the following ten years."
David said to Today during the same interview, "I attempted to save his life for ten years. That is the advice I would give to other individuals going through this right now: "Don't give up."
Relapse is portrayed in the movie as a necessary component of recovery by the treatment centers Nic attended, and this was Nic's actual experience. Nic stated, "I believe honestly, it's one of the greatest depictions of active addiction I've ever seen on television," in an interview with StudiocanalUK.
There is assistance available if you or someone you know is having addiction-related problems. Visit the Substance Abuse and Mental Health Services Administration website or call 1-800-662-HELP for information on SAMHSA (4357).
Read More: 
During his first year, Nic left Berkeley.
Nic goes to treatment before enrolling in college on the East Coast in the movie after receiving acceptance from all of the colleges he applied to. Nic was a great student in high school, as David Sheff detailed in his piece "My Addicted Son" for The New York Times Magazine.
He received the Ernest Hemingway Writing Award for his newspaper articles. Even as a high schooler, Nic had a Newsweek piece published. Nic participated in a summer course at the American University in Paris during the summer between his junior and senior years. Nic appeared to have a promising future.
There were indications Nic was having trouble even before he began his first year of college. Nic was taken into custody for missing his court date for marijuana possession.
Unlike "Beautiful Boy," Nic actually enrolled in UC Berkeley initially, when he started peddling crystal meth to support his escalating addiction. Nic left his father's alma college, UC Berkeley, after just three months, according to The Hollywood Reporter.
Nic was pushed to enter treatment by David, who wrote about it in "My Addicted Son," but as Nic was older than 18 and a legal adult, he was exempt from doing so. Nic instead disappeared for a week, but as seen in the movie, he finally went to the Ohlhoff Recovery Program in San Francisco.