After the interviewer asked Maino, "How bad would I beat your ass?" Maino choked out YouTuber Buba100x. On Sunday (Feb. 26), a video of Maino getting violent with a YouTube star known for pressing buttons during conversations with rappers started to go viral.
When Buba100x asked the New York rhymer if he could borrow his chain, things got more and more heated until Maino, who never holds back his words or his hands, put his hand around the YouTuber's throat and choked him to death.
"In the video below, Buba100x asked, "Can I borrow your chain?" "I can't use your chain, right? Lend it to me. Let me put your chain on so I can feel it. I'd like to know what it's like to be on the chain." Maino replied, a little annoyed, "Now you're just talking. I gave you a time, but now all you do is talk."
From there, the interview went downhill quickly when Buba100x asked Maino a question that Maino seemed to take as an open invitation to fight. The YouTuber asked, "On a scale of 1 to 10, how badly do you think I can beat your ass?"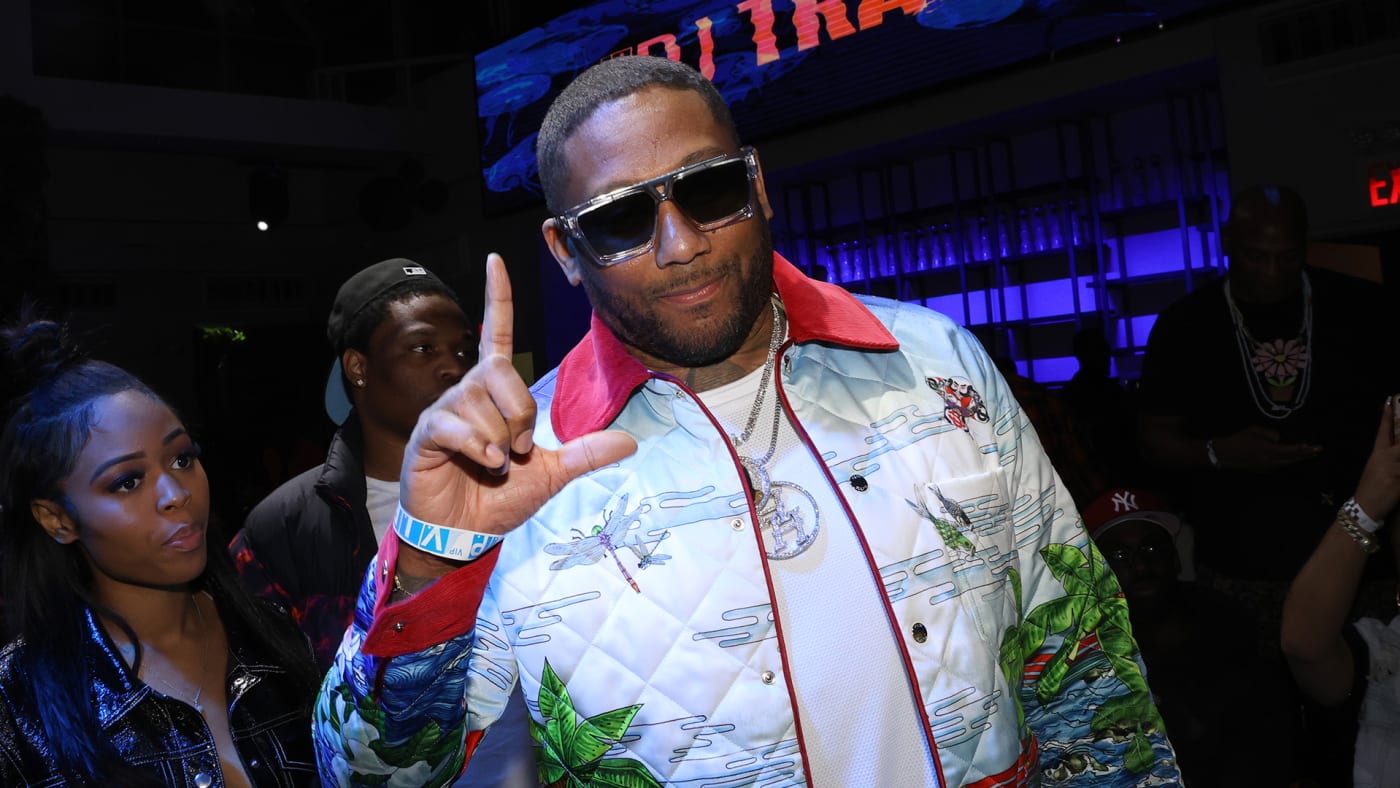 Right away, Maino started to choke the person who was making fun of people on social media. As the crowd of people around the situation stood there in shock, Maino pinned Buba100x to a nearby bar and yelled, "I just told you, it's just a stupid video. Don't bother me."
Recently, it's become a bit of a trend for social media users and rappers to get into similar fights. Back in August of last year, an unnamed person who didn't seem to be Buba100x pulled up to G Herbo and asked the same question: "How bad would I beat your ass?"
Luckily for that person, and unlike Maino in the video below, Herbo didn't choose violence. Instead, he gave the man a quick verbal jab while holding his son, Yosohn. "My son will beat you up," G Herbo told him. "Fuck you talkin' 'bout, nigga?"
Read More:
When the unnamed camera operator added to the not-so-funny joke by asking, "Who, him?" the Survivor's Remorse spitter was even more upset by the uncalled-for interaction.
"Say something," Herbo said, and he turned around right away to face the person with the camera. "I want you to say something wild about my son. I'm going to knock you out right now."
Watch The Video Below To See Maino Choke You Tuber Buba100x
Maino chokes youtuber Buba100x after he asks to borrow his chain pic.twitter.com/D3wHoQyn7d

— No Jumper (@nojumper) February 27, 2023