T.I. has shot down rumors that he and Boosie BadAzz are at odds. In a video interview with TMZ that came out last Saturday (March 4), T.I. said that he and Baton Rouge, La., rapper Boosie BadAzz have made up and that there is no longer any bad blood between them.
He said, "There is no beef; it's just a misunderstanding." "Someone misspoke. I think [Boosie] has come to terms with that, and it will be dealt with outside of court. Tip said again, "It ain't no beef."
When the camera person asked T.I. about the music, the Atlanta rapper said right away that the situation was about more than just music.
"That's not the most important thing," he said. "I think the most important thing is to try to understand each other and build and keep respect for each other." T.I. wants to be a good role model for his and Boosie's kids and show them how to solve problems without fighting.
"There will be music and money, but the most important thing is to be an example," he said. Boosie said on VladTV that he's dropping his project with Tip because he "ratted out" his late cousin Toot to get out of a gun charge.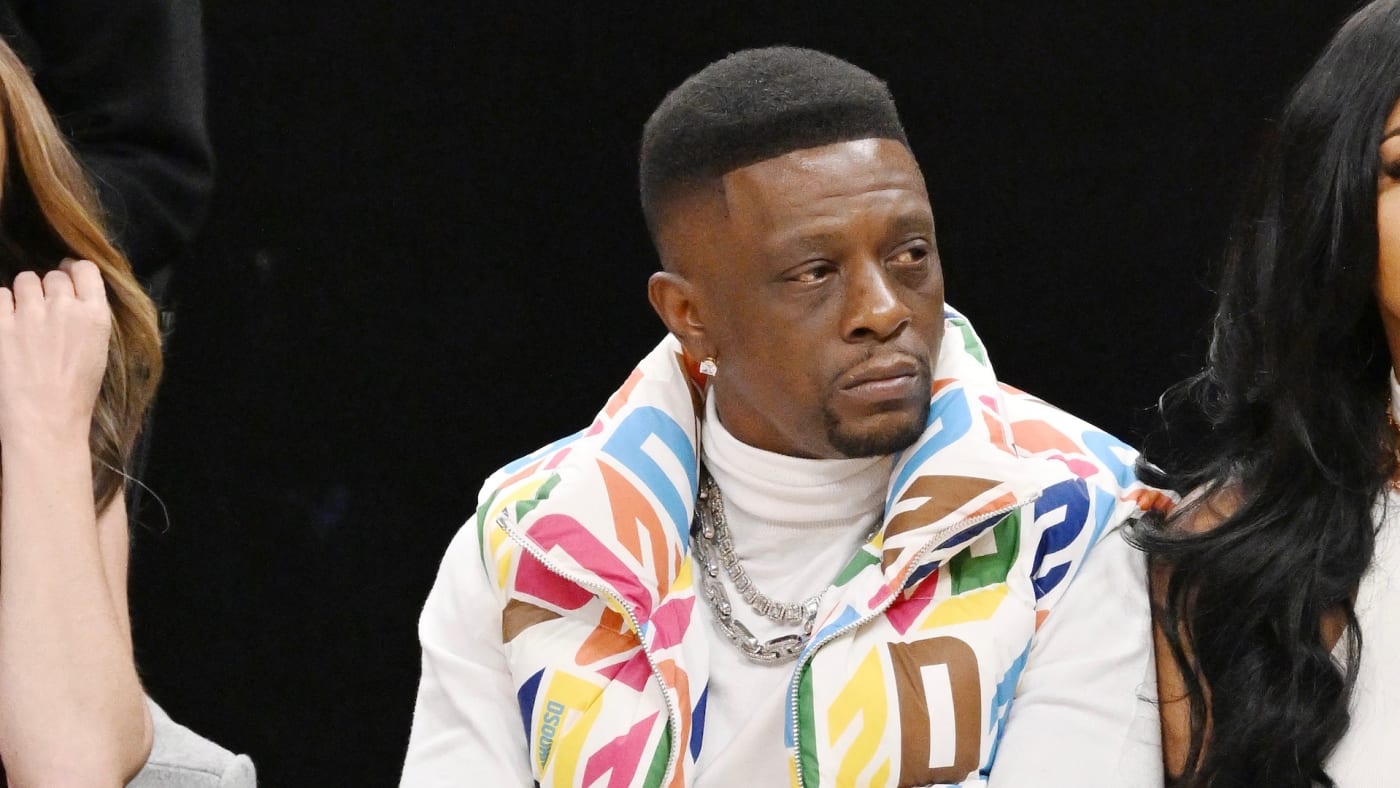 This is why T.I. is responding. T.I. denied the accusations and even brought "paperwork" to an Atlanta restaurant to prove he wasn't a rat. "I've been waiting for one special invited guest, and he hasn't shown up yet," he said, implying that he had called Boosie and asked him to meet him at the restaurant.
Read More: 
"But it was someone who had something to say about me and had to question how I handled some of my cases. But he's not here to look at my documents. I just don't like for a nigga to get fly and then get shy. I am right in the middle. So, if you have something to say about me, say it.
If you think it's something it's not, there's only one way to set you straight. Come on up, and I'll show you what you need. I want to see who want to see." However, Boosie didn't show up.
T.I. and Boosie BadAzz's long-awaited joint album might finally come out if they can agree on something. Fans can't wait to hear it.
Watch The Interview Between Boosie Bad Azz And DJ Vlad Below