In a shocking turn of events, Andrew Tate's manager seems to confirm that he has lung cancer. Andrew Tate, a social media influencer and former kickboxing champion, is being held by the police in Romania at the moment.
In the last week of December 2022, Tate was taken away from the compound of his Romanian property. Since then, there have been a lot of different stories about what his life is like in prison.
Tate himself called the place where he was being held an "Animal House," and other reports said that security guards may have poisoned his brother Tristan Tate.
But there are always doubts about the truth of these reports because there is no evidence that can be measured to back up the claims. But recently, a source that can be checked out told his fans some very bad news.
Earlier in the year, it was said that after Tate was arrested, he was taken to the hospital more than once. Sulaiman Ahmed, an investigative journalist, said that he had copies of Tate's CT scan reports. There were rumors that Andrew had a lump on his lung that could have been cancer.
Ahmed thought in his report that Tate might already have cancer, and now a very reliable source has confirmed it.
Medical Documents Claim Tate Has Lesion on Lung
In March 2023, a lesion was found on the "right upper" part of one of his lungs, according to medical records that were posted online. Tate is said to have gone to Dubai to get medical care, which is where these results were gathered.
The papers also had a letter from Tate's doctor at the King's College Hospital in the UAE, who begged Tate to come back to the country so he could get treatment.
"It is my professional recommendation as a doctor that Andrew be sent back to the United Arab Emirates right away for these medical tests," the letter says. "Time is of the essence, and any more delays in the above investigations could hurt Andrew's health in a very bad way."
The leaked documents quickly led to a flood of theories online. Some people thought they were fake, while others thought Tate might be using the diagnosis to get away from Romanian police.
Read More: Reba McEntire Health Update: Does the Country Star Have Cancer?
Andrew Tate Does Have Lung Cancer, Says the Manager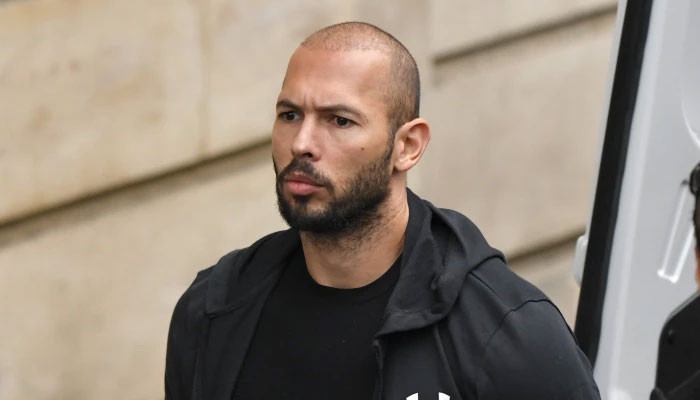 In a video posted on YouTube by BSN, Andrew Tate's manager talked about the situation. Tate's manager has an Instagram account with the name "The Sartorial Shooter." In a recent Instagram story, he said that Andrew knew about the lump in his lung before he was arrested.
He even said that he was with Tate when Tate went to Dubai to get help. Even though the manager didn't give any specifics, it's pretty clear that Andrew's health is not good. Tate's fans are more worried about the fact that he has not been treated since being diagnosed.
The report by Sulaiman Ahmed also says that urgent care was needed at the beginning of January. Tate is still in jail at the beginning of March, though.
In the papers that Ahmed gave out, there was also a statement from Tate's general doctor. Even though the name of the doctor has been covered up, the document shows that Tate wanted to go to Dubai for treatment. It looks like the letter was sent on January 2, 2023. So, what did the doctor say in the letter about Tate's care?
Andrew Tate – Medical Update possible Cancer

The CT report is extremely alarming. Andrew Tate may have lung Cancer.

Urgent biopsy needed & a 6 month delay could be fatal

There are reports he lost 10kgs in weight which is also a sign of cancer.

Cancer could be incurable now pic.twitter.com/AQd7oEnXRq

— Sulaiman Ahmed (@ShaykhSulaiman) March 2, 2023
The doctor also said, "His case was talked about at our MDT (Multidisciplinary Team) meeting, and he has a number of urgent tests and procedures planned, such as a PET CT scan, bronchoscopy, and tissue sampling via CT-guided biopsy."
"As a doctor, I strongly suggest that Andrew be sent back to the United Arab Emirates right away so that he can get these medical tests right away. The medical report said, "Time is of the essence, and any more delays in the above investigations could be very bad for Andrew's health."
There are also rumors that Tate has lost about 10 kilograms (22 pounds) of weight. Even though Andrew didn't look too thin at his last court date, his appearance didn't make fans feel good about his health either. Tate's time in jail was also extended by 30 days, bringing the total to 90 days.