Keeping your Mac functioning like new is easier when you delete unused programs. If you're experiencing issues due to a rogue program, this is of utmost importance. If you want to get rid of an application from your Mac, here are some options for doing so, including instructions for erasing any leftover data.
The best way to remove the software from your Mac
App Cleaner & Uninstaller is a dedicated piece of software designed specifically for the purpose of removing apps. This is the route we advise our readers to take, and here is why.
To uninstall software precisely and thoroughly, you need a tool like App Cleaner & Uninstaller. It's simple to use, and you may delete programs with only a few clicks. Over a thousand Mac programs can be uninstalled with the help of App Cleaner & Uninstaller.
Moreover, it has additional tools that can be used to clear out corrupted service files, reinstall previously removed applications, and control the extensions installed by both the user and the operating system.
Methods for Removing Applications from a Mac Using App Cleaner & Uninstaller
Download and launch App Cleaner & Uninstaller.
Select the app that you want to uninstall from your Mac.
Click the Uninstall button to remove it from your Mac completely.
Confirm the removal.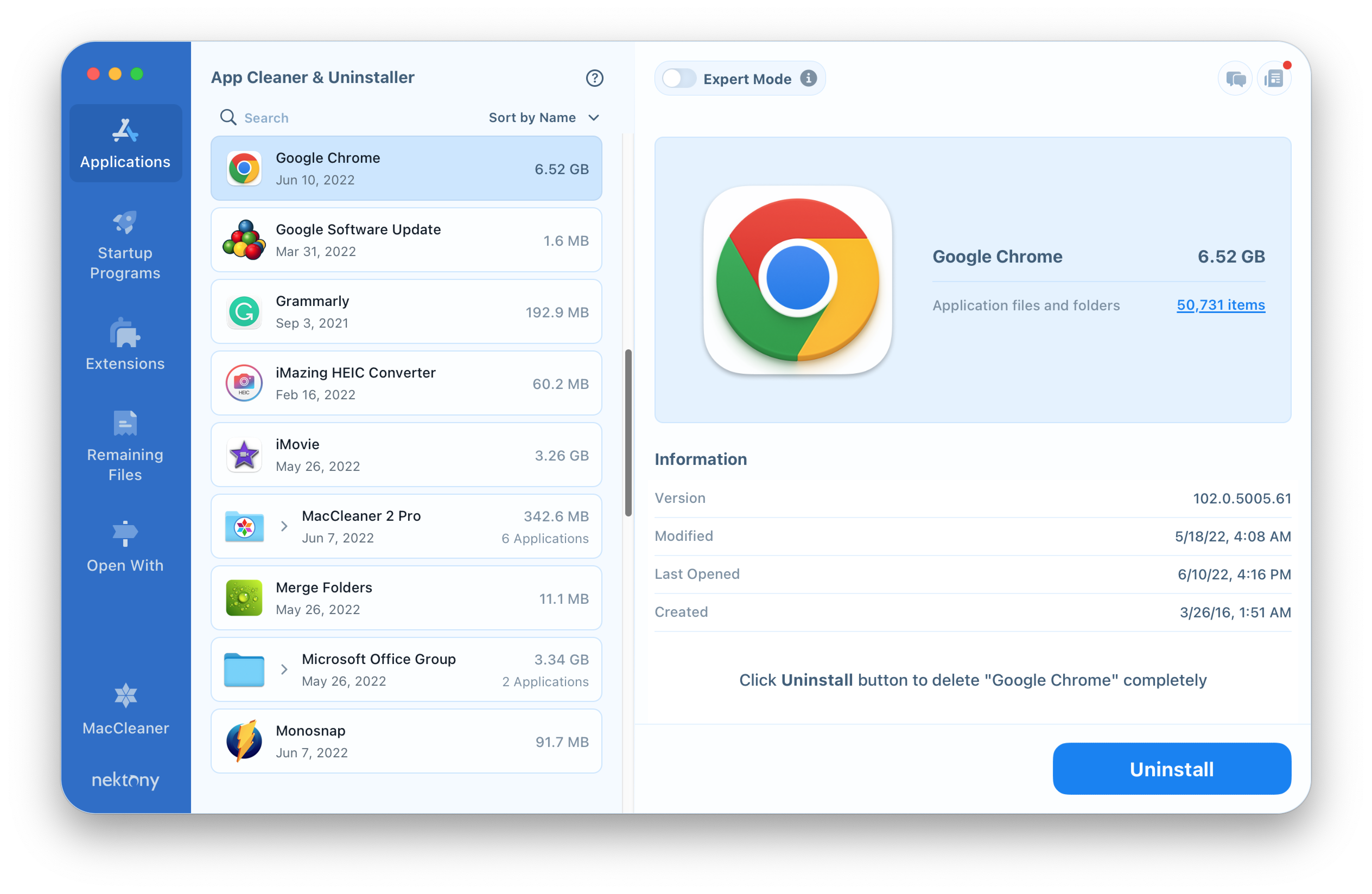 Read More:
Software de-installation by hand
The second option for uninstalling programs entirely is to do it by hand. Because of the complexity of the macOS catalog system, this process takes extra time. We advise new Mac users to familiarise themselves with the Library folder before attempting this guide.
If you accidentally delete unnecessary files, it might disrupt the functioning of your macOS system. Well then, let's figure out how to remove software in an old-fashioned manner. The necessary procedures are as follows:
Launch Application in the Finder, and then delete any unused programs there.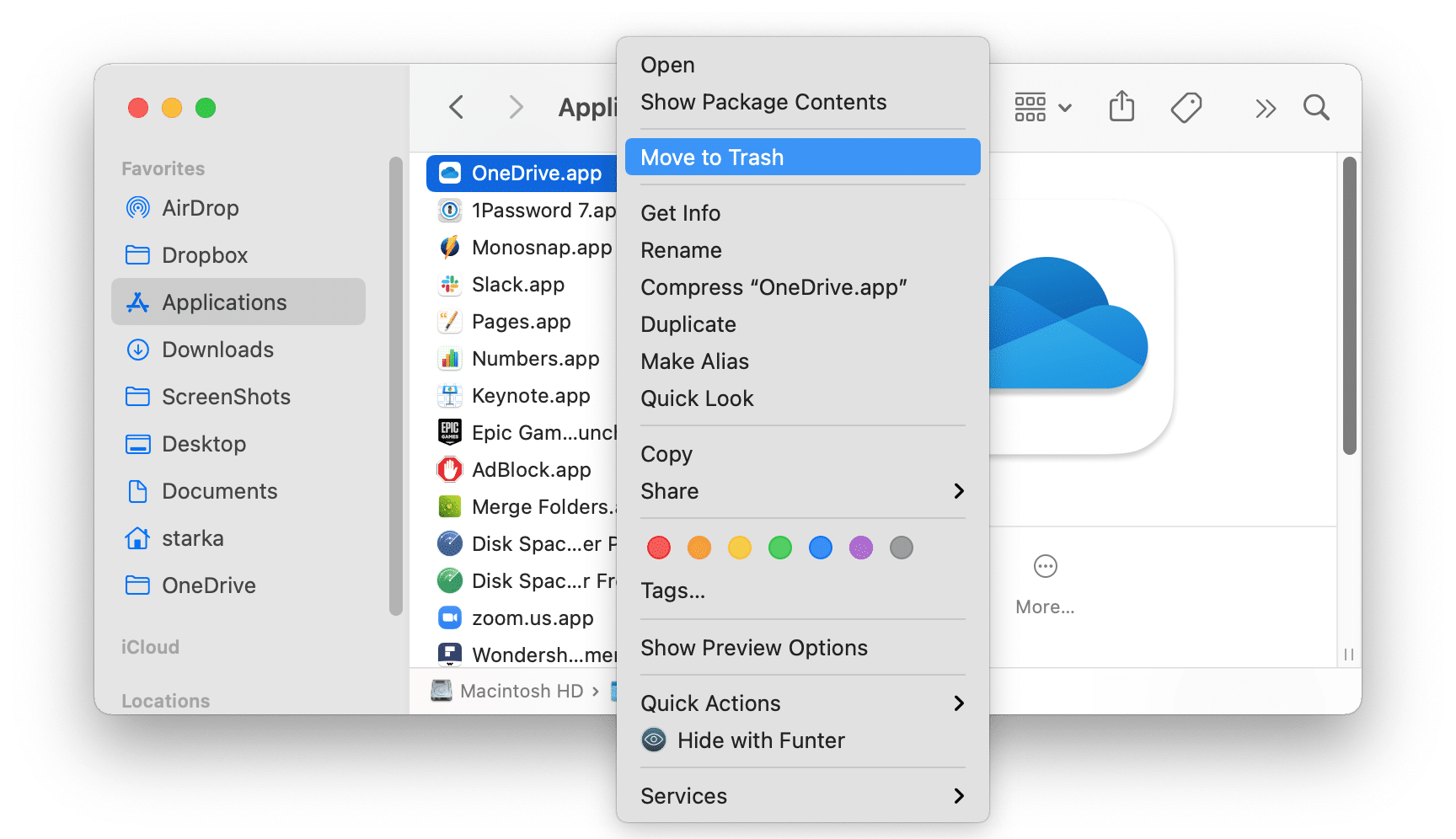 You must now delete the app's service files. The Library folder is where you may find these documents. This folder is hidden by default and cannot be accessed without special permission. The Library folder is accessible in three different ways, all of which you should learn.
The remnants of the applications may be located in subfolders; delete them if found. The most common locations for system files are as follows:
Application Support / Library
~/Library/Caches
~/Library/Logs \s~/Library/Preferences \s~/Library/Containers
~/Library/Cookies
Whenever you're done with an installation, remember to empty the trash.
Keep in mind that you can delete apps not only from the Applications folder but also from the Launchpad.
Learn how to eliminate software using the system's built-in uninstallers.
Some software actually has a dedicated uninstaller that is installed alongside it. Apps that you've downloaded from the internet are probably where you'll find them.
Launch the Finder and look in the Applications sidebar for them. In the image below, you can see that my app Team Drive has its own folder within Applications, complete with its own uninstaller tool.
To use the uninstaller, simply double-click it to launch it, and then follow the on-screen instructions to delete the program.
There's no need to worry if the app you're attempting to delete doesn't have a built-in uninstaller; just keep reading for some helpful hints.
To what extent may app-related files be removed from the Library by hand?
What we call "application resources" are the files that are essential to the operation of our programs. These can be found in the Library's secret folder.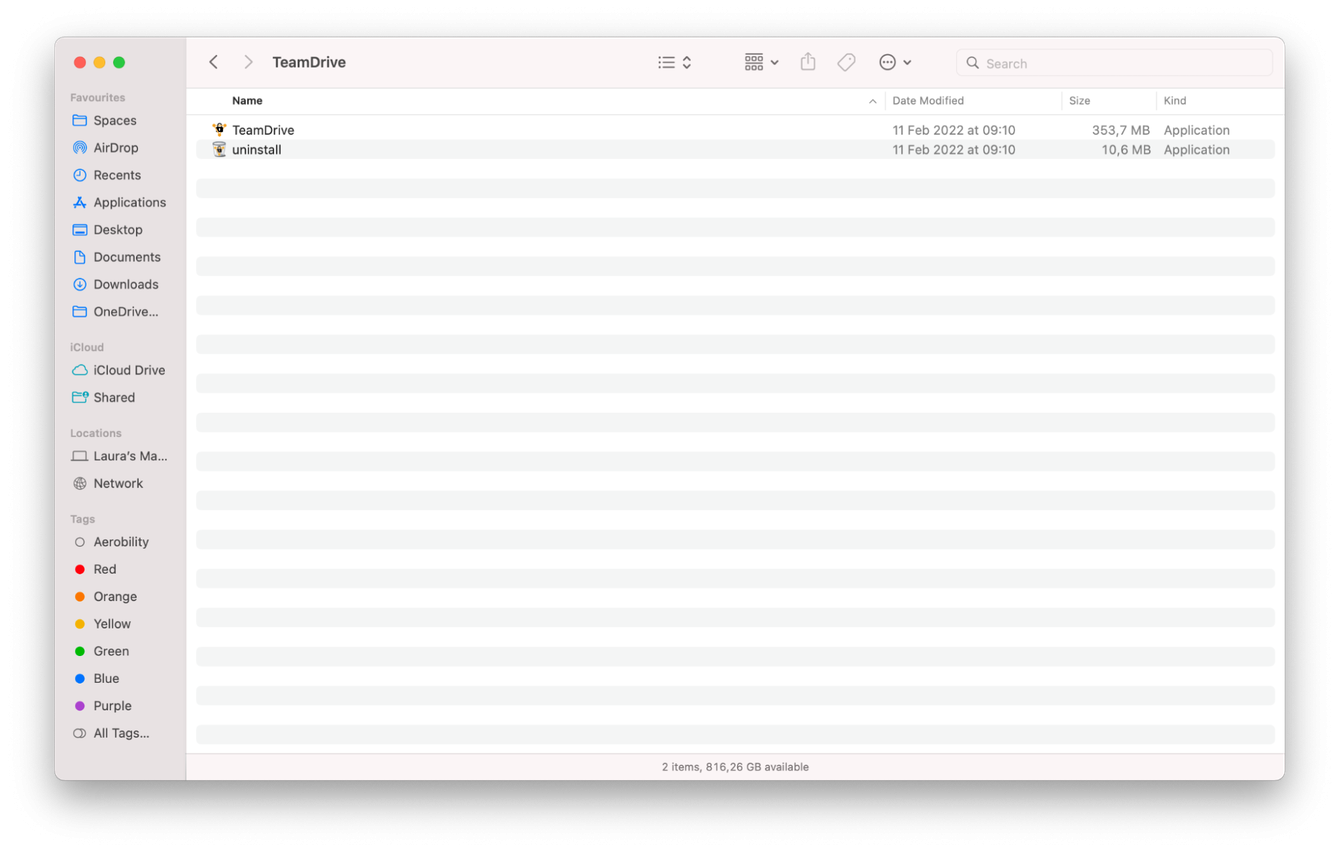 Sometimes even after you use Launchpad or Trash to remove an app from your Mac, remnants of the app's data will remain. It's the useless data you have stored digitally that I stated before in the post.
This clutter can be removed manually, but tread carefully when clearing out the Library folder. If you delete the wrong thing on macOS, you could cause serious problems.