Many viewers of 90 Day Fiancé: The Other Way hoped Alina and Steven Johnston would finally split up after just 90 days of marriage, but in 2023, they are still very much together. The relationship was doomed from the start due to Steven's religious hypocrisy and his persistent adultery.
The stunning reality is that Steven and Alina have overcome the odds this year by showing off what appears to be a healthy marriage. Despite the fact that Alina is not a Mormon, Steven, a Mormon guy, fell in love with the young Russian woman, Alina.
To urge followers to maintain their chastity until marriage, Steven hoped Alina would convert to his stringent faith.  For the same reason, he avoided drinking by spitting out the wine he tasted.
The bombshell, however, was revealed when Steven said that he had slept with many women, including hooking up with one during a time when he was conversing a lot with Alina.
After then, the tell-all showed that, while being married to Alina, Steven slid into the direct messages of about a dozen women. Alina made the surprising decision to stay with Steven despite the arrival of his ex-girlfriend. Many viewers concluded from this that her heart will soon be shattered.
What brought Steven and Alina together on the set of "90 Day Fiance?"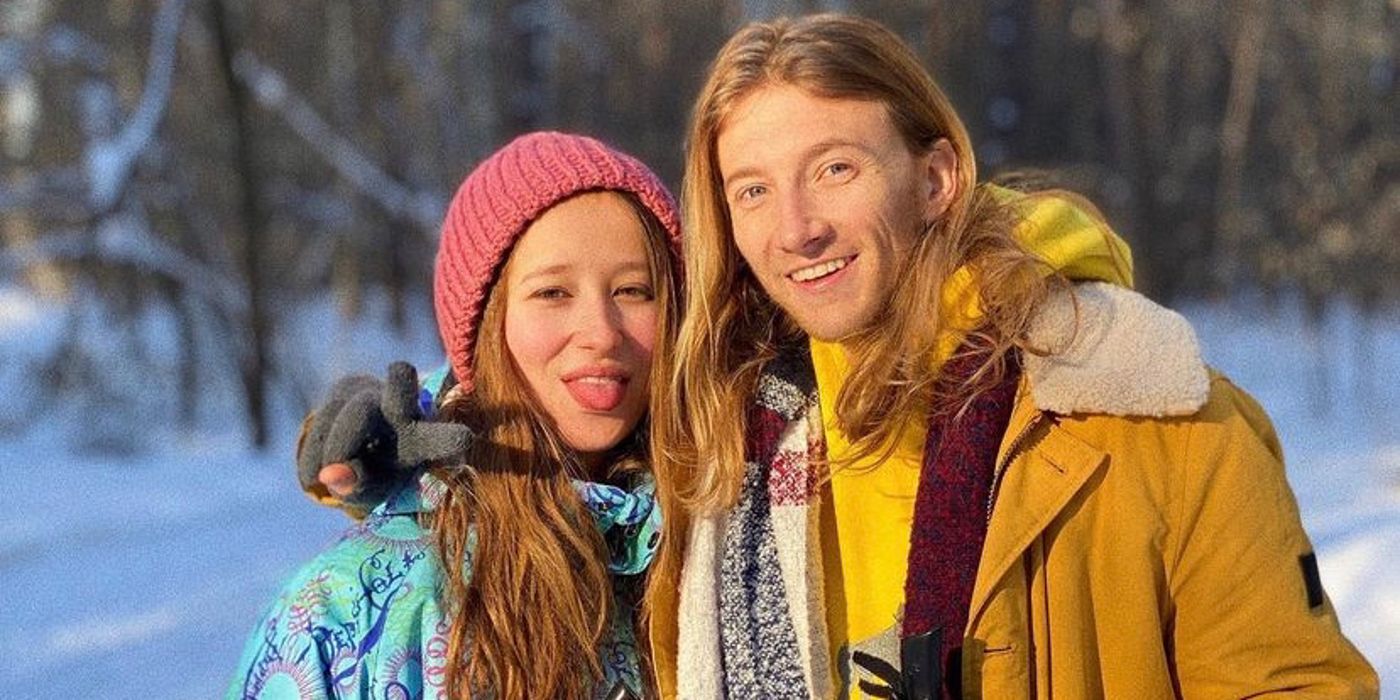 Salt Lake City, Utah is Steven's hometown. He became fluent in Russian during a missionary tour for his faith, the Church of Jesus Christ of Latter-day Saints.
The fact that he is fluent in Russian is what allowed him to meet Alina; the two of them happened to cross paths on a language exchange platform where they were both working to improve their respective language abilities.
Read More: Are The 'Storage Wars' Couple Jarrod And Brandi Still Together?
Was Alina's Heart Broken by Steven in "90 Day Fiancé, Part Two?"
Fans of the 90 Day Fiancé franchise were prepared for young Alina's marriage to Steven to end in tragedy, but instead, they can see happy photos of the couple on Instagram. For Steven, marrying Alina meant maturing into a better version of himself.
Even though many fans of the franchise find it hard to believe, Steven claims he has completely transformed into a new person since getting married. Because of this, his connection with Alina has flourished.
They've gone on a lot of exciting trips together, all of which they've proudly posted about on their social media. They seem like one of the most content and secure couples in the series.
Steven and Alina, of '90 Days,' still together?
There has been no change in the relationship status of Alina and Steven. Two years of marriage were commemorated in December 2022.
In honor of their anniversary, Steven and Alina slept in and posted a photo album of their wedding in Turkey. After that, we stayed in bed for a little longer as Gary E. Stevenson's lecture, "hearts knit together," played on the church's general conference broadcast.
Relationship Status Report after 90 Days: Steven and Alina Johnston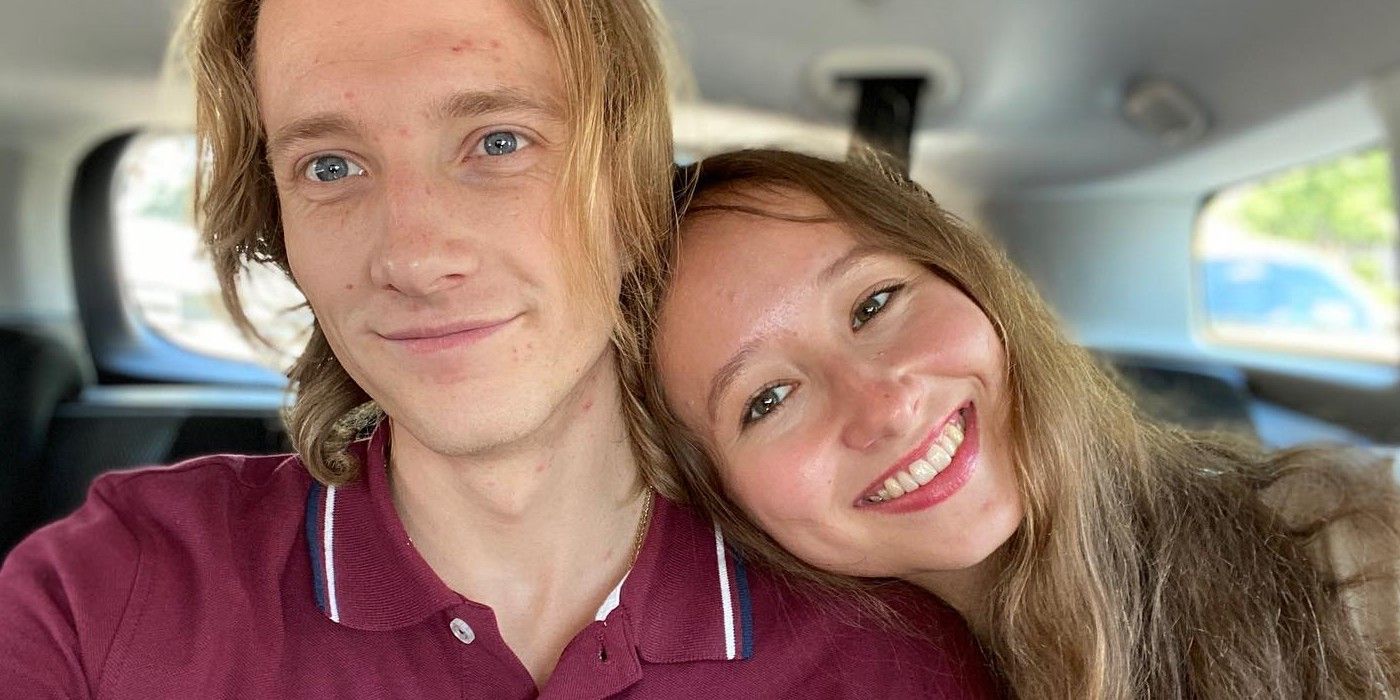 They sorted things out, and Alina gave him another opportunity, but she was still unsure whether or not she could stay with him. She told the cameras she loves him and that she wants to give him a chance to prove his faithfulness and end their social media flings.
The married pair just celebrated one year of marriage and shared several images of their sweet celebration. It was in their most recent update that he said, "The human race is capable of wonderful things.
We've built entire communities out of nothing, formed new islands, set up governments, uncovered cosmic mysteries, and created beautiful works of art and music. While visiting Dubai with my best buddy, I was reminded that humankind's greatest achievement is its capacity for love.
Thank you, Alina, for being my moonlight and for facilitating my redemption. To top it all off, I appreciate your love. Fans still believe he will revert to his past ways, therefore they advise Alina to get the hell away from him.
It appears that they are now content, especially since Alina has decided to continue her study. You can follow up with the pair on Instagram, where they post very frequently. We pray that Steven's fidelity to Alina lasts for many years.
Read More: The Power Couple Zendaya And Tom Holland Still Together In 2023?
The Johnstones, according to Steven Johnston, are quite fond of him among Alina's relatives.
As a result of his behavior with Alina, Steven was quickly discredited as a hero on The 90-Day Fiance: The Other Way. But it seems his actions didn't strain his bond with her family. When questioned about how they felt about each other's families, Steven gave an unexpected response during the YouTube Q & A.
They may have had a rocky start due to Alina's mother calling Steven out for his conduct after Alina exposed his sexual misdeeds on the show, but it appears that they have made amends.
Alina mentioned that she and Steven's mom just went on a trip to Greece and that it was a pleasant experience all around. The two sets of mothers "truly loved each other" after meeting for the first time, she revealed.
Relationships within our family are fantastic. I'm loved by her family, and she's loved by mine," Steven said.